Moon and woman, the two great mysteries of this world, have the same ebb and flow cycle. One is not distinct from the other. The soothing quality of the moon also lies in a woman, and that is why she can calm and soothe anything with her touch and voice, just like the rays of the moonlight. She has the hidden inner strength to rise like the phoenix from ash in any situation similar to the way the moon transforms itself from a new moon to a splendorous full moon. A menstrual cycle is also similar to the waxing and waning of the moon. Each phase of the moon throughout the month is embedded with a unique energy that can support your intentions and help the healing process.
The fact that the moon can affect the tides of the seas and oceans on earth makes it easier to accept that it can also affect human lives. Some can feel a shift in their aspirations and moods along with the waxing and waning of the moon. Each phase of the moon comes with different energy waves and can affect our lives in different ways. To harness the energy of the moon to make our physical and spiritual lives better, we can use the help of crystals. Crystals have the power to collaborate with other energies and benefit the user in several ways. Similarly, if you use the right crystal at the respective moon phases, you can harness the energy via crystals. The energy pattern of crystals is very stable and hence when movements are initiated by the outside energy source, it shapes the energy and gives the user back the renewed energy. That is why crystals are used for healing purposes and also to fulfill various intentions or goals in life.
Here are the eight phases of the moon, how they affect our lives, and which crystal can be beneficial during each phase:
It marks a new beginning. It provides an opportunity to let go of things and set new goals or intentions and look forward to realizing or manifesting them. It is also the time when a woman is menstruating and cleansing herself and gets ready for a new start.
Crystals Suggestion: Selenite helps in clearing off any blocked energy that is preventing you from achieving your intentions. These stones help you provide clarity and improved intuition. Even Labradorite provides intuitive expansion and inner guidance.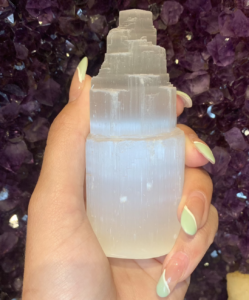 As the moon's energy grows, this phase is when you get ready to take action for that new beginning you imagined during the new moon phase. It is time to step into action and explore all the possibilities. 
Crystal Suggestion: Citrine crystal helps in focusing and it energizes you with the much-needed confidence to pursue your goals.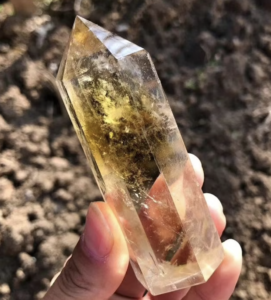 This phase can meet you with many challenges and doubts from within, but what you need at such a time is something that will boost your concentration and also allows inner healing. You may also face outside forces that are discouraging you. 
Crystal Suggestion: Taking the help of orange Carnelians will help you get ahead with your challenges. Carnelians help build resolution, induces determination, bring in patience and fortitude to reach your goal. Carnelians are also known to bring in good luck and fortune.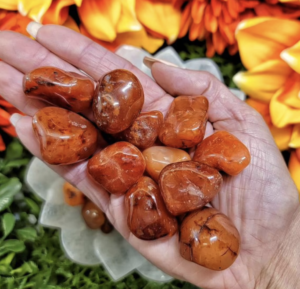 You have already been on your journey and you are halfway through. You may have started feeling so many changes already and feel that you are nearing your goals or intentions. However, there could be some uncertainty bothering you occasionally, but this is not the time to deter. This i
s the time for patience and commitment. This correlates to the follicular stage of a woman's moon cycles where she experiences a spike in energy and is most organized to get what she wants.
Crystal Suggestion: Citrine will help reassure you and ward off any doubts, negativity, or uncertainties. It helps stay committed and move ahead with a clear mind.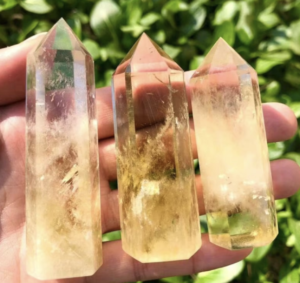 The full moon lights up the night, and it tends to brighten up your life too. However, full moons are mostly associated with hurdles. It need not be so, every goal or aim meets with several hurdles, yours could be a mere coincidence with the full moon. Hurdles are meant to push you to the limit, just like the hot iron taking the beatings, ultimately when it is over, just like the iron turns into something useful, you will also be shaped for better in life. Move head-on and face the hurdle. The moon is at its glowing peak and the woman is ovulating and is at the peak of her attractiveness.
Crystal Suggestions: Moonstone, the stone named after the moon, because it has the beauty of the moon embedded in it. There is nothing better than a moonstone to get you through the obstacles. It helps you in staying tuned to what you desire and get past the hurdle.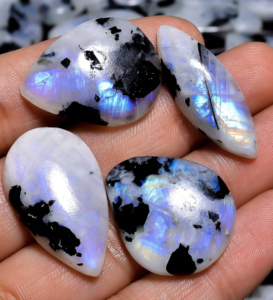 This is the time to receive the rewards for all your efforts. You have put through all your effort and now is the time to reap the harvest. In the process, you have learned your inner-self better. This is also the time to show gratitude and acknowledge your efforts as well as the contribution of those who have helped you in the process.
Crystal Suggestions: Smoky Quartz helps you realize your dreams. It provides clarity of mind and keeps you grounded. It helps in breaking your bad habits and aids you in bringing certain principles to your life.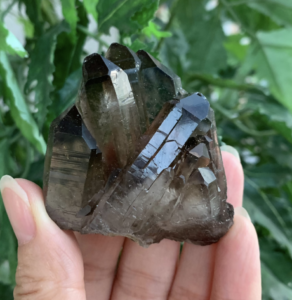 This phase is the phase for transformation as well as forgiveness. In this phase you can introspect, you have almost completed your journey and it is time to return to yourself as a new changed you. You return wiser than you left. It is also the time to release all the negativity and embrace forgiveness. 
Crystal Suggestions: Aquamarine is the right crystal for this phase as it helps in bringing positive changes in your life. It helps ward off that negativity by making you release unwanted hurts, anguish, pain, and stabilizes your emotion. It helps forgive and allows you to transform yourself for the better.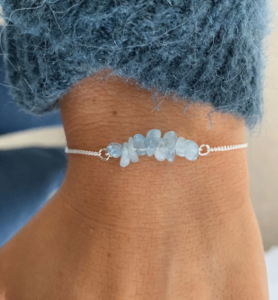 This is the time to surrender, rest, and relax! You have completed your journey, now it is time to recuperate. It is time to reminisce about the journey you took, the beginning, the hurdles; the wisdom, knowledge, and experience that you collected on the way that helped you shape into this whole new person. This phase correlates with the luteal stage of a woman's moon cycles as it is time to relax and heal herself after achieving her goals.
Crystal Suggestions: Bloodstone is known as the purification stone and clears the negativity in your life. It will also give your courage and confidence for whatever you desire to achieve next. It keeps you away from any worries or issues, and its energy will provide you the confidence for your future goals.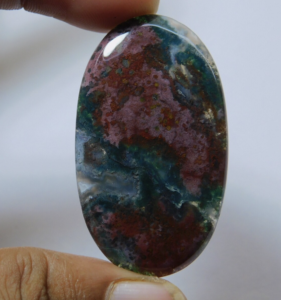 Learning about period positivity, aligning your menstrual cycles with the phases of the moon, and understanding these correlations can be extremely helpful. Let these crystals guide you through the different moon phases and support your moon cycle to achieve whatever goals or aims you have.