Every year, March 8th is observed as International Women's Day to celebrate the social, cultural, economic, and political achievements of women. This International Women's Day, we must also acknowledge various biases that exist or existed in the past, and how it affects women. We must admit that men and women are mentally, physically, and biologically different. Gender bias in medicine and medical research harms women the most because a woman's body reacts to drugs and other treatments differently than a man's body.
You might be surprised to learn that many women experience different and additional symptoms from men for the same disease. For instance, chest pain or discomfort is a common symptom in men and women experiencing a heart attack. However, women reported shortness of breath, nausea, vomiting, and back or jaw pain as additional symptoms, that men don't necessarily experience. If women-centric studies are not conducted, it might cause a delay in diagnosing disease, and doctors also might misdiagnose female patients.
This catastrophic error is widely prevalent as diagnostic techniques were developed for male human biology. This might be a wake-up call for those who think differently or aren't convinced that studying the bodies of men and women is equally important.
But why female biology was not studied to offer better diagnosis, drugs, and other treatments for women? Why does the male bias exist and why were women excluded from clinical trials? Here are the top three main reasons why women were underrepresented in studies or why they might still be excluded from clinical research:
Thalidomide Scandal: People outside the medical fraternity might not have heard about it but the drug "thalidomide" was prescribed to expecting mothers to treat morning sickness in the mid-1950s without testing it on pregnant women. The result was devastating and is considered to be the biggest man‐made medical disaster ever. Over 10,000 children were born with severely deformed limbs or without limbs besides thousands of cases of traumatic reproductive loss due to the use of thalidomide. The medicine was withdrawn from the market in 1961.
This caused a huge stir in the medical fraternity and although the drug was not approved to be used in the USA, FDA recommended the exclusion of women of childbearing age from clinical research studies. Some might want to call malicious intent in hindsight but it was done to protect the unborn children and women. It might be considered a cautious approach but it caused more harm than good as it is one of the top reasons why either women-centric studies were not conducted or they were excluded from clinical research for decades after this move by the FDA.
Fluctuation in Menstruating Women's Hormones: This is not a fact but an unsubstantiated belief at best. However, the fact is that the said fluctuation in female hormones doesn't contribute enough to make it difficult for researchers to study women. The most common tool required to expedite the variability in such studies is to have a bigger sample size. Adding more subjects to counter the complications caused due to variation of women's hormones in different stages of their menstruation cycle would increase the cost. Hence an unsubstantiated belief clubbed with the need to keep the cost of trials in check resulted in the exclusion of women from clinical research.
Poor Assumption: Medicines that Work for Men will also Work for Women: Clinical research is one of those things where the saying: "what's good for the goose is good for the gander" doesn't hold up.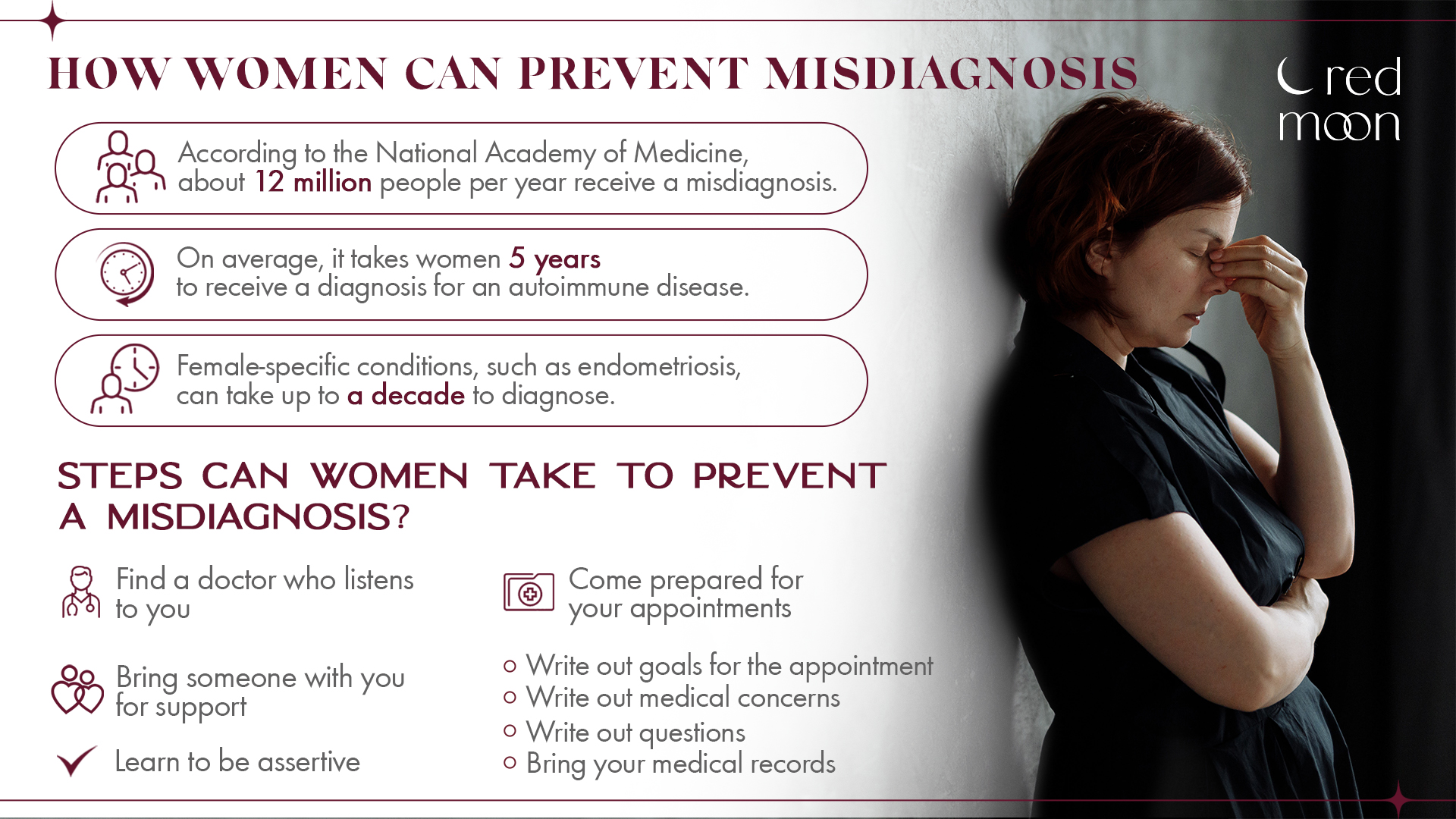 For decades, the researchers believed that methodologies, drugs, and treatments that were developed based on studies conducted on men would work for women too. This fallacious assumption had catastrophic results for women's health.
"Did you know that every cell in a person's body has sex?"
It can easily be deduced that various health ailments affect women differently. Furthermore, a drug developed considering male-only studies will affect female patients differently. From the late 1990s to early 2010s, the number of women who suffered from drug-related side-effects was outrageously more than men. It was the main reason why drugs were removed from the market in record numbers during this period.
Some might be surprised to learn that until recently, NIH disproportionately spent its resources on diseases that primarily affect men at the expense of spending on ailments that primarily affect women. Additionally, a 2014 analysis from the UK found that only 2.5% of the total publicly-funded research was dedicated to reproductive health.
Having gained a historical perspective on the reasons for the exclusion of women from medical studies and clinical trials, we must inspect what needs to be done. The most obvious move is to make efforts to increase the participation of women in trials. In contrast to popular belief, when it comes to drug trials, women are willing to participate provided they are educated about the risks involved.
U.S. Government agencies are developing policies to establish guidelines and organizations for encouraging researchers to lower the gender gap in clinical trials. It will take a lot of effort from all strata of society to change the status quo on women's medical research. The will needs to come from the top to fund women's health research and from the medical fraternity to include more women for trials. Individual women should also willingly participate to be the change that they want to see in the quality of women's health research.